LUXURY TRAIN TOURS
The train tourism in India has actually done wonders bringing to life the concept of 'live life king-size'. The luxury trains of India namely the Palace-on-Wheels and the Royal Orient do more than providing opportunity of sightseeing the Indian States of Rajasthan and Gujarat.
RAJASTHAN TOURs
This land of palaces and royalty deserves a visit to its rich heritage and royal culture which it has maintained for last centuries, the Rajwadas and the palaces with glimpses of royal kings still spilling out from the glass of luxury is a must experience thing while in Rajasthan.
WILDLIFE TOURS
For besides the metropolises and their surrounding urban areas, much else of India continues to be undeveloped barren wilderness and deep dense jungles that are home to the second largest base of bio diversity in the world! .
KAPIL TOURS PVT. LTD :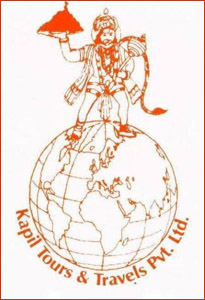 We bring you the best tours across the country, offering an experience that is intensely thrilling. With years of experience, we have strong competence in providing you the best hotels and transport. The entire operations is fully computerised facilitating instant bookings and reservations and on the minute status reports. From transport services. Air bookings and tour planning to accounts the data is available on the tips of the finger resulting in satisfactory service.

- More....